Image
Wyoming Game and Fish Department scheduled to consider new hunting regulations
(The Center Square) – In response to a call to reevaluate Wyoming trapping rules, the state is looking at potential regulation changes to prevent unintended consequences involving dogs and other animals.
"There's been some conflict with domestic pets and trapping, and it's brought a lot of heat to the commission to look at updating their trapping regulations," Jess Johnson, Government Affairs director for Wyoming Wildlife Federation (WWF) based in Lander, told The Center Square.
Following a series of public and internal meetings, recommendations brought to the Game and Fish Commission included limiting the use of power snares and prohibiting trapping on Game and Fish Commission-owned lands and habitat management areas during the season when pheasants get released for hunting.
Image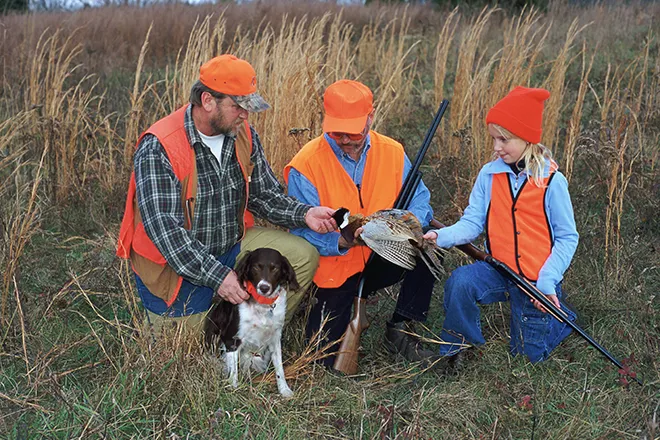 "Those two recommendations we will likely see as a draft regulation during a meeting in April," Johnson said.
These regulations are proactive steps in keeping hunting dogs safe, and hunters will see less traps getting messed up, Johnson said.
"The trapping regulation on the Game and Fish Commission-owned lands is going to keep a lot of hunting dogs safer, and it's going to keep trappers from getting their traps messed up during high use seasons," Jaden Bales, WWF communications director, told The Center Square.
The snare problems, on the other hand, which Johnson said only a few have caused, are viewed as less reasonable in the hunting community.
Other possible regulations for trapping setbacks among high-use public lands and mandatory trapper education were recently taken to the state's Travel, Recreation, Wildlife & Cultural Resources Committee but didn't go anywhere, Johnson said.
While trapper education is important and readily available online, setbacks are better handled on a case-by-case basis, rather than as a blanket regulation, Johnson said.
"This whole process is open to the public to be involved in whether they're a trapper or not," Bales said. "And it's actually been easier because the meetings have been held virtually. It's an opportunity for people to get their concerns heard and help find good solutions that keep trapping alive in Wyoming, but also are good for just your average recreationalist, too."