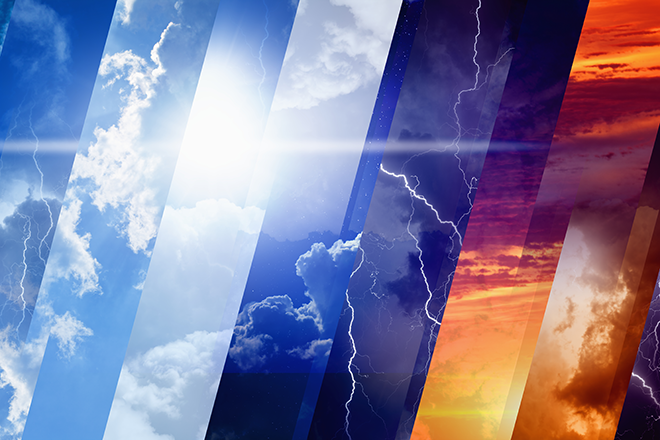 Published
Friday, September 8, 2017
Hot, dry and smoky are the key words for Kiowa county as the annual fair and rodeo are underway in Eads.
Friday will be sunny with a high in the upper 80s, with wind out of the west at 5 to 10 miles per hour. Winds will shift to the south later in the day. Smoke from fires in Montana, Oregon and Washington will continue to drift over Colorado, though it will not be as heavy as Monday when health advisories were issued. Overnight, the low falls to the mid-50s, with southeast winds in the 5 to 15 mph range.
Under mostly sunny skies, Saturday will be a degree or two warmer, with a high around 90. South winds of 5 to 15 mph will continue. Areas of smoke are expected to return. Mid-50s return overnight, along with a continuation of the south wind.
Winding up the activity-filled weekend, Sunday will continue sunny with less smoke in the air. The high returns to the lows 90s along with an overnight low in the mid-50s. South wind in the 5 to 10 mph range is expected throughout the day.
Looking to the week ahead, conditions will remain largely similar through Thursday.