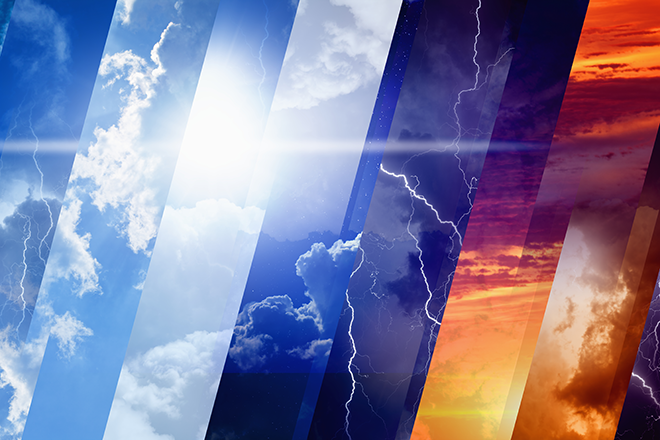 Published
Friday, June 9, 2017
Although the official start of summer is over a week away, this weekend's temperatures - well above average - will make it feel like the season has already arrived.
Temperatures will be in the low to mid-90s Friday across most of eastern Colorado. Pueblo and La Junta could see a few degrees above that.
Western Colorado will also be dry and warm, with high fire danger expected Friday afternoon.
While showers and thunderstorms are not expected, the warmer temperatures have the spring mountain snow melt well underway. A flood warning is in effect for the Arkansas River between La Junta and Las Animas through Monday. Earlier Friday, the river stage was at 11.1 feet and is expected to rise to 11.4 feet. Flood stage is 11.0 feet, so minor flooding is taking place, particularly in nearby agricultural areas. The banks of the river are saturated and can easily fall away - avoid activities near the river's edge.
A flood advisory is also in effect for the Cache La Poudre River in Larimer County. At Canyon Mouth, the river stage was at 6.2 feet early Friday, as is expected to rise to 6.4 feet. Flood stage is 7.5 feet; however, the bike path is overrun by water at 6.0 feet.
Heading into the weekend, no relief from the heat is in sight for much of the state. Skies will remain sunny as temperatures approach 100 Saturday and Sunday across the plains. Rain and thunderstorms are not expected in the foreseeable future.
Temperatures will remain in the 90s Monday, then drop back to the 80s through Thursday.
Overnight temperatures for the next several days will be in the 50s.