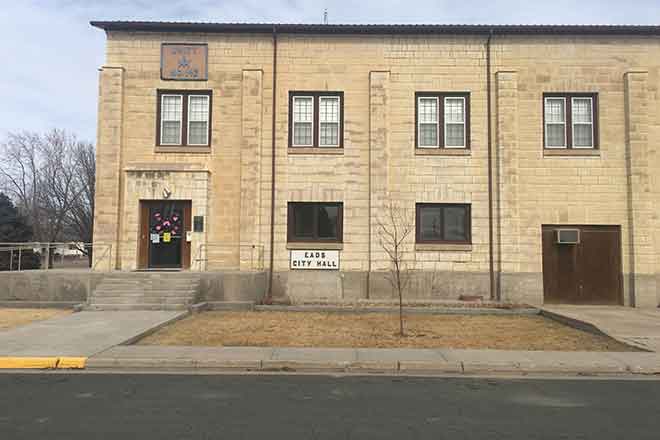 Published
Friday, June 17, 2022
Meeting of the Town of Eads Board of Trustees was called to order by Mayor Shields, Tuesday May 10, 2022 at 5:00 p.m. in the Town Hall. Robin Fox took roll call:
Mayor - Joe D. Shields- Present
Trustees - Present-Kathy McCracken, Justin McLoud, Stephanie Sewell, Tuck Liebl, Dennis Pearson and Fred Derby
Absent - NONE
Town Clerk- Robin Fox
Assistant Clerk- Mikahael McCracken
Director of Public Works- Van Brown
Town Attorney - Lance Clark - Absent
Minutes- Justin McLoud moved to approve the minutes as presented. Tuck Liebl seconded, motion passed unanimously.
Approval of Bills - The finance committee reviewed the bills prior to the meeting. Kathy McCracken moved to approve payment of the bills. Justin McLoud seconded, motion passed unanimously.
Public Comment- Cindy McLoud gave updates on the SCEDD, the housing development and the swimming pool grants that she will start applying for. She has a zoom meeting with Sammie from GOCO on Thursday.
New Business:
Van brought up the fire ban that has been put in by the Kiowa County Sheriff, he made it clear that we have always followed whatever the ban was in affect and would like to continue following those guidelines.
Robin asked if she could start scheduling swimming lessons. Everyone agreed.
Bring Up Items - Van brought up that everyone is starting to get water allocations. We are going to have to look at water restrictions, and possibly leasing water shares from May Valley water association in the near future.
Executive Session- None
Adjournment- Meeting was adjourned 5:42
Joe D. Shields, Mayor
ATTEST:
Robin Fox, Town Clerk