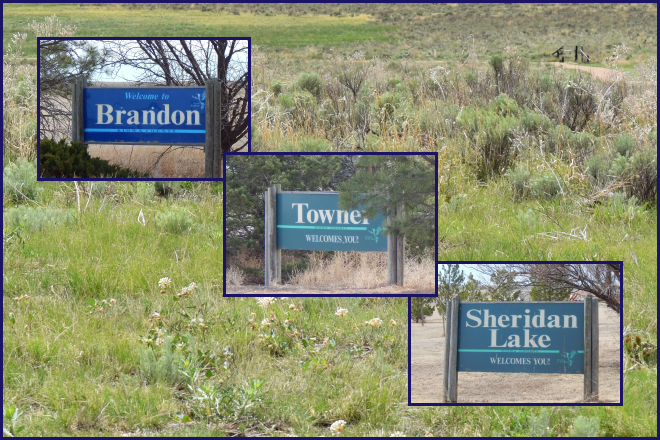 Published
Tuesday, November 19, 2019
The Towner Community Hall Board would like to thank Kim and Marcie Harkness and Kirbi Stum for putting out the fire that got started behind the hall last Friday. We were very thankful that no one was hurt and no major damages to property. We can't be too careful with everything so dry.
Dick and I were on our way home from Hays, Kansas, when we got the call about the fire. It is so nice to know that we live in a community where neighbors look out for one another. Thanks again to all that helped keep the situation from becoming a bad one.
The Plainview school carnival was lots of fun Friday evening. Lots of games to play and delicious soups and desserts to eat.
Larry Tuttle reported that Judy is continuing to improve.
Last Saturday, Kirbi and Shay Stum; Monte and Linda Stum; Connie and Kayden Moser; Alex Specht and children; Jordan and Ty and children and Kyia Leonard traveled to Colorado Springs to help Alden and Karigen Stum celebrate their ninth and sixth birthdays at the "Sky Zone." A cousin, Tammy Meyers, and her son joined them for the celebration. Happy birthday Alden and Karigen. While in the Springs, Monte, Linda and Alden visited their uncle, Dave Schuler, who is now in rehab and recovering from his farm accident a few weeks ago. Glad to hear you are doing better Dave.
A reminder about the community basketball game night coming up November 21 at 5:30 p.m. Anyone (high school-age or older) can play for a $5 fee. The soup supper will start around 6:30 p.m., and five elementary baskets will be auctioned off after the meal. Proceeds from the basket auction will go toward the elementary field trip in the spring. RSVP to Susan Greenfield by November 18 if you can. If not, just show up and you will be able to play.
Have a great week.