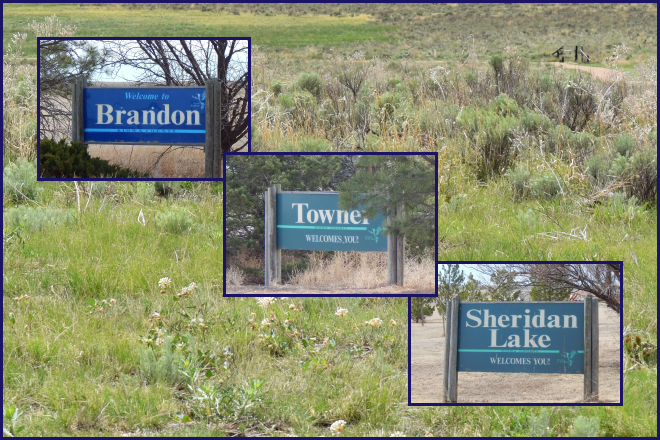 Published
Tuesday, March 10, 2020
Guests of Denis and Theresa Weber this past week were a niece and husband, Joan and Mike Blossom from Fort Morgan.
This past Sunday, Ella Splitter, daughter of David and Dennill Splitter, competed in a gymnastic competition in Salina, Kansas. Ella placed fourth overall. Congratulations, Ella, on your accomplishments.
Last Friday, Vernon and JoAnn Harris hosted dinner at their home for family members, including Trista and Jeremy and family; Cassie and Benny and family; and Tim and Tammy. Saturday, Trista, Jeremy and sons, Hunter and Ryker ,and Trey and Allie and daughter, Tavea, went to Cheyenne Wells where the children competed in a wrestling match.
Dick, Kyle and I went to Garden City, Kansas, Friday for eye and doctor appointments and some shopping.
Merle and Carol Shalberg went to La Junta Saturday to watch their great-nephew, Coy McDonald, play basketball for Walsh in the Regional Tournament. Kelvin, Amy and Alex Schmidt and Kyle Scott also attended the regional tournament in La Junta Saturday. I went with my sister, Jerene, and niece, Gina, and her sons, Dexter and Jett, to watch the games Saturday evening. It was standing room only when we arrived but we were finally able to find seats between games. The Kit Carson boys and McClave girls were the only teams from our District 2 - Class 1A tournament to advance to the state tournament. I know the Holly girls won their regional tournament and will be going to state. Congratulations and best wishes at state.
Cheri Hopkins went to Syracuse, Kansas, Saturday to watch her grandchildren play basketball.
Only 11 people attended the Republican Caucus at Plainview School Saturday morning. The County Caucus will be March 28 at 1:00 p.m. at the courthouse in Eads. Come out and support your candidates.
A reminder that water aerobics for ladies is Monday and Wednesday at Prairie Pines in Eads at 10:00 a.m. The price is $3.50 per visit.
Can't believe that we are in Daylight Saving Time already and the schools will be having spring break in another week. When they return, we'll only have around two months of school left. Where did the time go?
Have a great week!!