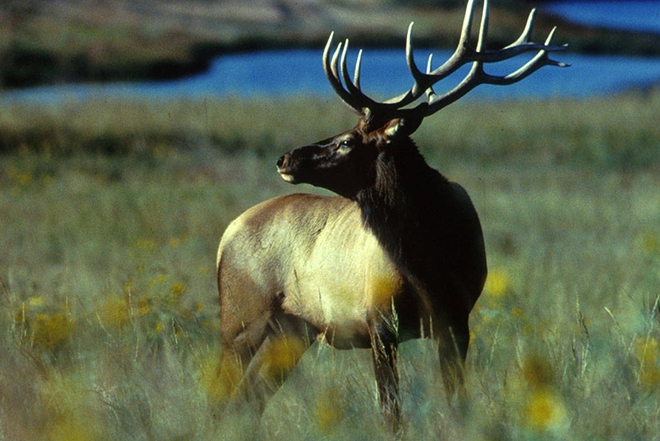 Published
Saturday, July 29, 2017
Colorado Parks and Wildlife is reminding hunters that Leftover limited licenses (licenses remaining after the primary and leftover draws) go on sale in person and by phone Tuesday, August 1 at 9:00 a.m. These licenses will also be available for online purchase starting at midnight August 2.
The frequently updated list of leftover licenses is now available for review at http://cpw.state.co.us/thingstodo/Pages/BigGame.aspx. Over-the-counter licenses with caps for bear and over-the-counter unlimited licenses are currently available for purchase online, by phone at 1-800-244-5613 or in person at CPW locations or license agents.
"A valid license is an essential step in planning your hunt each year in Colorado," said Cory Chick, CPW's license manager. "Being familiar with CPW's hunting regulations and brochures can help you decide on the right tag for the right location and learn the appropriate rules to follow in those areas."
All purchases require a current and valid photo ID, proof of residency, social security number, and a Hunter Education card, unless the hunter was born on or before Jan. 1, 1949. Online verification requires input of the hunter education information located on the card and the state in which it was issued. Be sure to bring this card with you for in-person sales.
To sign up for a Hunter Education course go to http://cpw.state.co.us/learn/Pages/HunterEducation.aspx. Apprentice licenses are available in 2017, as well as hunter education test-out options for U.S. military and individuals 50-years of age or older. Learn more at http://cpw.state.co.us/learn/Pages/HE-Apprentice-Hunter-Certificate.aspx and http://cpw.state.co.us/learn/Pages/HE-Test-Out.aspx.
Visit cpw.state.co.us/BuyApply/pages/hunting.aspx for more information on purchasing licenses. If you have questions about hunting or hunt planning, contact CPW at 303-297-1192.