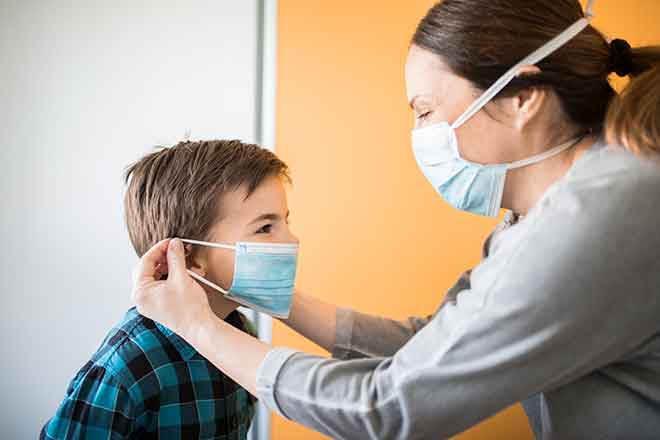 Published
Saturday, August 7, 2021
(Public News Service) The youngest students, along with faculty and staff, will need to mask up in the Rio Rancho schools when classes begin next Monday.
In a 3-2 decision, the Rio Rancho School Board decided this week all elementary students and faculty will need to wear masks to protect them from COVID-19, while middle and high schoolers will not, if they can provide proof they are vaccinated.
Billie Helean, president of the Rio Rancho School Employees Union, is convinced it is the best way to keep staff and students safe in a difficult environment.
"Even though the masks are kind-of a pain, we know that," Helean acknowledged. "However, we all know that being in person is the best way to learn. Students get the most from their teachers and from their peers when they're in person."
Rio Rancho middle- and high-school students returned to classrooms August 5, with elementary students going back August 9. The Rio Rancho guidelines align with the New Mexico Public Education Department's decision to ease mask requirements for vaccinated students in upper grades, but requiring them for all primary students.
To reach out to parents to share what to expect when school starts, Helean pointed out the teacher's union and school district have used billboards, print ads, flyers, social media and other channels.
"Canvassing with door hangers for families, so that they understand that school is in session it's 100%, and that we are ready to welcome every single student back to those safe learning environments," Helean explained.
Helean added they are also taking steps in the classrooms to encourage safety.
"Things like marking the floors to help students visualize being socially distant, ensuring that students are at least three feet apart in the classroom, sanitizing procedures," Helean outlined.
Rio Rancho Public Schools announced it will not segregate students at the secondary level based on vaccination status. More than 56 million students attend public and private elementary, middle and high schools in the United States.