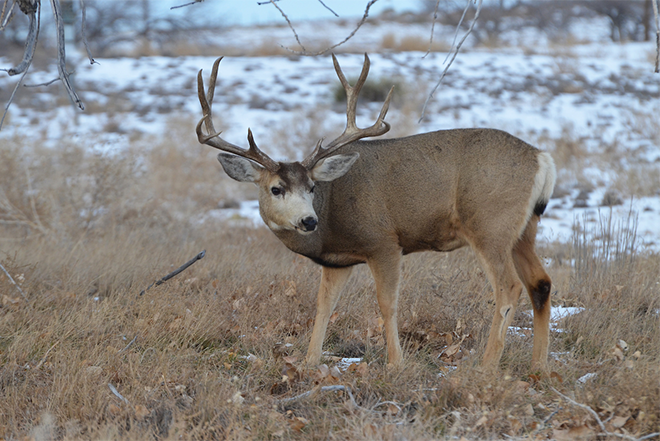 Published
Tuesday, August 30, 2022
(The Center Square) - North Dakota's Game and Fish Department has a plan to stop the spread of chronic wasting disease in the state's deer population. Taking effect in 2023, the plan addresses what is a widening concern.
John Bradley, executive director of the North Dakota Wildlife Federation, said that Chronic Wasting Disease (CWD) is the biggest long-term threat to North Dakota's deer herd.
"Unlike other viral or bacterial infections, CWD is caused by an abnormal 'prion' protein and causes irreversible damage to the nervous system and is always fatal to the deer," Bradley said. "Herds with higher infection rates produce few mature animals and experience higher annual death loss. Left unchecked, this will mean less healthy deer on the landscape and fewer tags available for deer hunters."
What makes CWD so hard to manage, Bradley said, is that an infected deer may look completely healthy as it spreads the disease. The disease can spread from deer to deer through contaminated bodily fluids and contaminated environments.
"Unfortunately, once CWD is established on the landscape, it is virtually impossible to get rid of," Brent Weston, wildlife health biologist at North Dakota Game and Fish Department, said. "What we are looking to do is slow the spread of the disease and there are a number of things that can be done to achieve this goal."
Because hunters help to thin out the deer herd, Weston said they are one of the best options to help stop the spread of CWD.
"When there are less deer on the landscape, the disease is less likely to spread through the population," Weston said. "We also have evidence that CWD infected deer are more likely to be successfully harvested by hunters."
Bradley says there are a few steps hunters can take toward this end. First, they can limit the movement of infected carcasses and ensure that they are properly disposed of in a landfill. Secondly, hunters can get their harvest tested for CWD. This lets them know if their deer is infected before they consume it, and it also helps the North Dakota Game and Fish Department track the disease spread.
"Hunters and the public should stop using bait or other food sources that unnaturally congregate deer," Bradley said. "Reducing and stopping this practice will reduce the overall risk of contact with contaminated landscapes and infected deer, which will slow how quickly the disease spreads."
More importantly, Bradley said hunters should familiarize themselves with the CWD rules and regulations for the upcoming hunting season. Information and resources, including rules and regulations regarding CWD, can be found on the NDGF website.