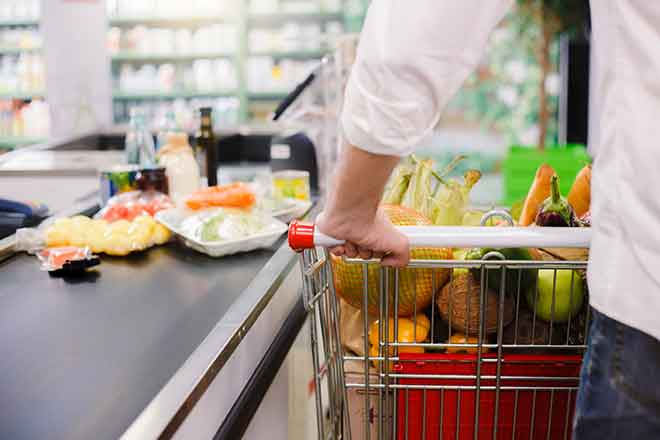 Published
Wednesday, September 28, 2022
(The Center Square) - Oklahoma senators said they want a tax policy working group to make recommendations on tax cuts and rebuffed a call from Gov. Kevin Stitt to eliminate the grocery tax.
Stitt said Tuesday the state could use some of its $3 billion in savings to cover the revenue loss. The state is also predicted to add $1 billion to savings next year, the governor said. He wants lawmakers to consider the proposal when they begin a special session Wednesday.
But senators said economic conditions require more caution.
"Economists predict this recession is going to be durable and painful," said Senate Appropriations Chairman Roger Thompson, R-Okemah. "We have lived through years where we've had $1.3 billion shortfalls. We don't want a repeat of those years."
What is happening in Washington is affecting Oklahoma, said Sen. Julie Daniels, R-Bartlesville.
"There is reckless spending on the federal level that is leading the country in the wrong direction," Daniels said. "Doing tax cuts wrong will put the burden on the backs of Oklahomans for generations. Our tax working group is examining our tax code to determine the best way to cut taxes for the citizens of our state."
The tax reform working group was created by Senate President Pro Tem Greg Treat in June. It is chaired by Sen. Dave Rader, R-Tulsa.
Stitt said rising food prices are hurting families. The price of food has risen 13 percent recently and the price of butter is 29 percent higher.
"I've been calling to end the grocery tax since 2019 and I called for it again in my state of the state address," Stitt said. And since then, both the House and Senate have proposed and passed several bills to get it done."
Stitt vetoed a tax relief bill passed by lawmakers that would have given taxpayers an average $75 rebate. The governor called the rebate a "slap in the face to hard-working Oklahomans" and called lawmakers back into a special session to consider a new plan that included eliminating the grocery tax.
The Oklahoma House passed a bill in June that would have eliminated the grocery tax but the bill did not make it to the Senate floor.
Lawmakers are returning to Oklahoma City this week to approve more than 60 projects for funding from the American Rescue Plan Act. The projects, which range from broadband expansion to water projects, will use almost all of the $1.87 billion allocated to the state, lawmakers said.