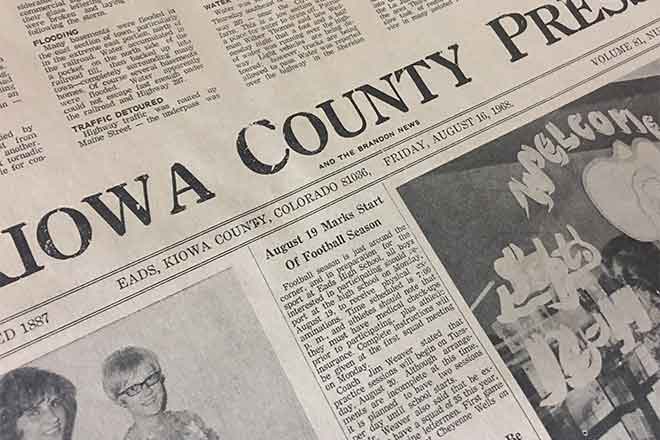 Published
Sunday, April 30, 2023
15 Years Ago
April 25, 2008
A grand opening event was held at Thunderbird Petroleum in Sheridan Lake. The event was the first E85 ethanol pump in Kiowa County.
25 Years Ago
April 24, 1998
Colorado Governor Roy Romer signed a bill allowing the Colorado Department of Transportation to purchase the Union Pacific rail line between Towner and North Avondale junction.
Wild Horse Roundup- Curtis Schrimp: Marty and I saw something that I don't remember ever seeing here. There were two huge pelicans on the water hole.
40 Years Ago
April 29, 1983
A 27-car pile-up train derailment near Chivington resulted in heavy damage to the railroad cars and extensive damage to the tracks, but fortunately no injuries.
Some 50 participants from Tribune, Eads, Brandon Sheridan Lake and Towner attended the bowling tournament held in the K.A. Hall.
50 Years Ago
April 27, 1973
Mr. & Mrs. Gene Forsyth, owners of Haswell Lumber Co., have purchase Eads Building Material & Supply.