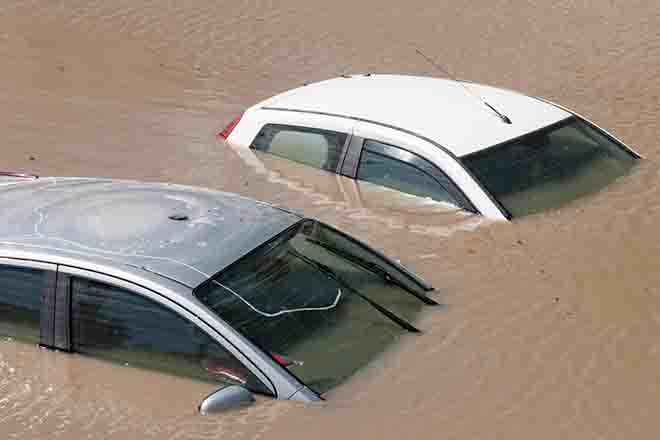 Published
Tuesday, August 16, 2022
(The Center Square) - The valley city of Scottsdale is cleaning up the aftermath of a weekend of flooding and high winds from monsoons that rolled through the valley.
Power is restored and roadways are reopened as of Monday morning in Scottsdale after the monsoon knocked down power poles and resulted in some areas of fast-moving floodwater in some parts of the city.
"Scottsdale emergency teams performed courageously under extremely hazardous conditions. Indian Bend Wash tolerated torrential flows as it was planned to do," Mayor David D. Ortega said in a press release. "City Manager Jim Thompson and the executive staff, working with APS, have surveyed damage and are making repairs, so we ask the public to follow public safety precautions."
Scottsdale Fire and Police worked to help motorists and pedestrians stranded by floodwaters and downed powerlines over the weekend; first responders and civilians didn't suffer any serious injuries.
The city announced Cactus Park and Aquatic Center were to be closed through at least Monday so that crew could restore power and remove storm debris.
While the Pinnacle Peak Park from the trailhead to Owl's Rest Overlook is open, it will be closed beyond that for several days; there wasn't an announced reopening date.
The city didn't restrict major roads. However, it restricted some smaller streets due to storm runoff and debris. The city warned people against crossing and driving around barriers blocking off streets. The one exception being Scottsdale Rd. after power lines fell on 18 vehicles, according to city officials. The roadway, near the Cactus and Scottsdale Rd. intersection, was closed until later on over the weekend.
Additionally, the storm caused some damage at Westworld and Scottsdale Airport. The storm caused fence damage at both locations. At Westworld, it eroded some of the hillside near the main entrance road. At the airport, it damaged some aircraft.