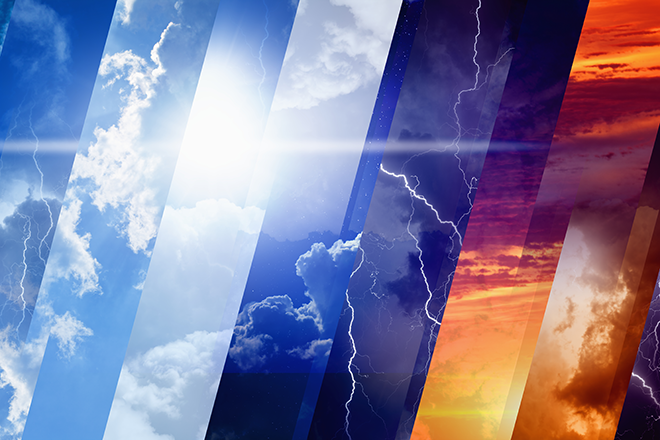 Published
Friday, May 5, 2017
By Chris Sorensen
In stark contrast to the final weekend in April, which saw temperatures in the 30s and near-blizzard conditions for parts of eastern Colorado, the first weekend in May will be largely dry with temperatures in the 70s and 80s.
Friday's high will be in the upper 70s to low 80s under sunny skies, with 50s and 60s in mountain areas. Overnight lows fall to the upper 30s and 40s.
With an upper level ridge shifting to the east Saturday, temperatures will be in the 80s, about 10 degrees above average for this time of year. Winds will be out of the south in the 15 to 20 mile-per-hour range in the afternoon, with gusts to 30 mph possible. Showers and thunderstorms are expected over the mountains while the plains remain largely dry. Overnight lows return to the 40s.
Sunday will again see temperatures in the 80s, and chances increase slightly for showers and thunderstorms over southeast and southcentral Colorado later in the day and evening. South winds continue in the 15 to 20 mph range.
Monday will cool slightly to the upper 70s, with a chance of afternoon and evening showers and thunderstorms. Conditions will be similar Tuesday.
As the week continues, daytime highs are expected to dip further to the low 70s and upper 60s.