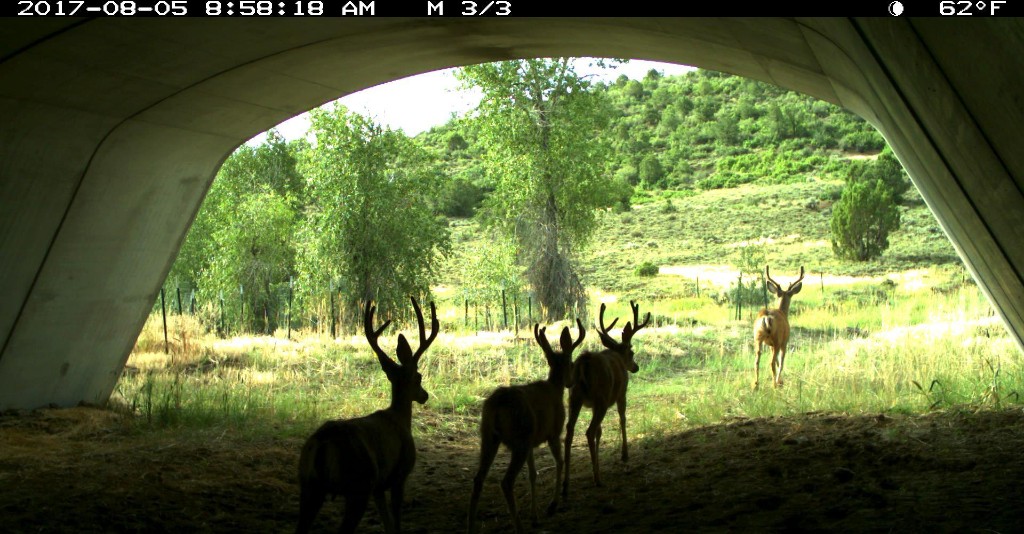 Published
Wednesday, March 15, 2023
(Utah News Connection) Some $20 million of Utah's whopping $29 billion state budget will be spent on building wildlife crossings and fences across the state in an effort to keep wildlife off of highways.
Rep. Doug Owens, D-Salt Lake, said the appropriation is "non-lapsing," meaning the funds can be spent over time. Owens added the federal government needs to approve a four-to-one match, which would make a grand total of $100 million available for the projects statewide.
"That is a lot of money for fencing, and crossings and underpasses," Owens pointed out. "Hopefully we'll get all that $100 million spent here in the next few years, to keep our roadways safe."
Owens noted before the legislative session began, he asked the Utah Department of Transportation to put together a list of the top 10 hot spots where wildlife mitigation projects are needed most. He added with the estimated cost of the projects, $100 million will be enough to fund them.
An estimated 5,000 deer and 1,000 elk are involved in vehicle collisions in Utah every year.
Owens argued the number of large animal and vehicle collisions needs to come down, to prevent injuries and deaths for humans and animals alike, as well as the material damage. He called the appropriation a "win for everybody."
"Utahns incur about $130 million of expense every year fixing cars that have hit animals," Owens reported. "And that doesn't even include any of the medical costs, and even the occasional fatality of a person hitting a large animal."
Utah made history in 1975 as the first state to complete a wildlife overpass on Interstate 15 near Beaver. Since then, more than 100 projects have been executed, and Owens added he is excited to see more implemented around the state.