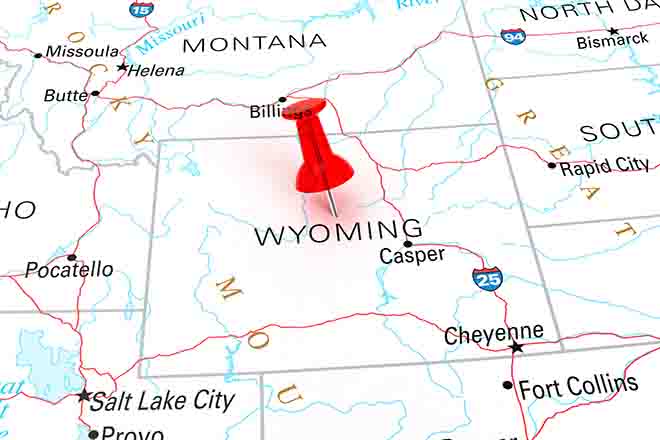 Published
Friday, June 17, 2022
(The Center Square) - Wyoming Governor Mark Gordon is issuing an emergency declaration following the historic floods that devastated Yellowstone National Park and its surrounding communities earlier this week.
Gordon's office said the declaration would allow the state to seek federal aid to repair damaged roadways.
"This has been extraordinarily hard on a lot of people and we are doing all we can to assist," the governor said in a statement. "Thankfully, visitors have been evacuated and we can go about helping local communities, businesses and others address the historic impacts of this flood."
Gordon is expected to sign the declaration on Thursday, a spokesperson said.
Flooding from snowmelt and heavy rains destroyed roads, bridges and buildings in the park and some surrounding communities on Monday.
The Yellowstone River at Livingston in Montana's Park County reached a peak of 11.63 feet, passing the record of 10.71 feet from 1997, according to the National Weather Service. Aerial footage posted on social media by the National Park Service (NPS) showed the Gardner River's high flows eroding a road paralleling the river.
Damage to Wyoming's roads and bridges in the Yellowstone area was "minimal" as of Wednesday, according to the governor's office.
The northern part of the park is "likely to remain closed for a substantial length of time" because of damaged infrastructure, park officials said Tuesday. The park's five entrances remain closed to visitors as of Thursday.
Wyoming is working with the state of Montana and the NPS to "ensure a coordinated response" to the disaster, Gordon's office said. Montana Governor Greg Gianforte declared a statewide disaster Tuesday.
"We want to assure the public that we are doing all we can with our partners to open the southern and eastern entrances to the park as quickly as possible," Gordon said. "Meanwhile there are plentiful opportunities for visitors to enjoy all the wonders of Wyoming, which remains open for business."
Over 10,000 people were evacuated from the park due to the floods, but there were no reported injuries or deaths, the NPS said Tuesday.