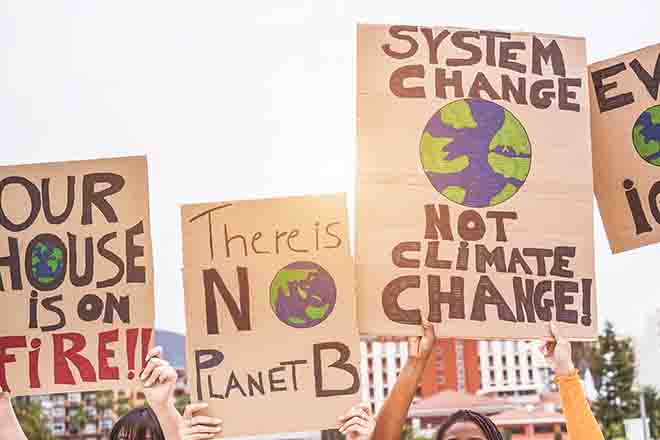 Published
Wednesday, April 6, 2022
(California News Service) Climate activists are calling for a rapid shift away from oil and gas, as a way to reduce world dependence on the fossil fuels that prop up the Russian regime and its war in Ukraine. Rallies are set for Friday in 10 cities across California, from Sacramento to San Diego.
Ukrainian immigrant Igor Tregub, chair of the California Democratic Party Environmental Caucus and former Berkeley Rent Stabilization Board member, said the country must stop the importation of any Russian fossil fuels.
"We vote with our dollars," he said, "and no longer rely on authoritarian petro-states that murder citizens of neighboring democratic countries."
Tregub also supports a bill in Congress to punish oil companies that gouge consumers at the gas pump, and one that would declare a climate emergency.
Rally information is listed on the Last Chance Alliance Facebook page.
California will no longer issue fracking permits after 2024, but former San Luis Obispo Mayor Heidi Harmon, senior public affairs director of the nonprofit Let's Green California, wants to ban all drilling permits, right away. And she wants protections for people who live near drilling operations.
"Last October, the Newsom administration proposed a 3,200-foot setback separating new oil drilling from communities," she said, "and so, we are asking that this rule be strengthened to include all existing operations."
Opponents have cited concerns about the loss of energy-sector jobs.
California has passed stringent clean-car regulations and set a goal of becoming carbon neutral by 2045, but Richmond Vice Mayor Eduardo Martinez said the state still produces and refines a great deal of oil.
"We've done too little and not soon enough," he said. "If we don't start taking action to stop climate chaos, we're at the end of our rope. We need to start coming up with a plan for a just transition. It's going to happen - and if we don't plan for it, it's going to happen badly."