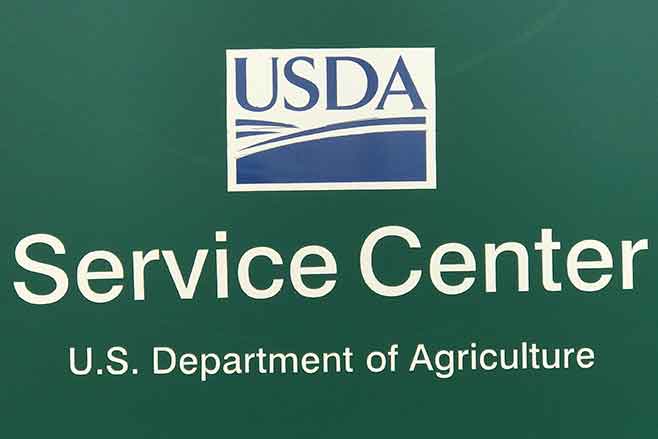 Published
Tuesday, October 12, 2021
IMPORTANT DATES TO REMEMBER:
OCTOBER PAYMENT CYCLE - CRP annual rental - 2020 ARCPLC payments to be issued.
NOVEMBER 15, 2021 - 2022 Fall acreage certification date.
DECEMBER 1, 2021 - Noninsured Assistance Program (NAP) application for coverage deadline - native grass
JANUARY 30, 2022 - 2021 LIVESTOCK FORAGE PROGRAM - January 31, signup deadline.
Disclaimer: Information in this UPDATE is pertinent to Kiowa County FSA only. Producers reading this and that do not have FSA interest in Kiowa County are advised to contact their local FSA Office.
THE USDA SERVICE CENTER HAS A DROP BOX AVAILABLE ON THE EAST SIDE OF THE BUILDING.
COVID-19 UPDATE - The USDA Service Center received instructions last week that all customers visiting any Service Center will be required to wear a mask, regardless of vaccination status.
OCTOBER PAYMENTS
The 2020 ARCPLC payments were issued last week and should be in producer's bank accounts or the check is in the mail. Remember, if the payment was assigned to a financial institution, the producer will only receive the transaction statement.
The 2021 CRP annual rental payments will begin processing this week and should be in the accounts no later than October 22nd.
DIRECT DEPOSIT LETTERS
The office mailed producers without direct deposits on file a letter explaining that producers should enroll in direct deposit with your financial institution. It's a simple process to enroll into direct deposit - complete a form and have either your financial institution complete the routing and account information or give the office a voided check.
NRCS FIELD VISITS
Producers who have accepted offers into the CRP Grasslands program can expect to see NRCS employees conducting field visits over the next few months. NRCS has a deadline of December 17, 2021 to complete a final Conservation plan for the accepted offers.